Bring awareness of mental health and wellness to the sports community.
Through collaborations with local service agencies, we strive to build effective practices and educate communities throughout the country and ultimately improve the lives of athletes both on and off the playing field.
To promote the profession and practice of social work in all aspects of sport.

Encourage the overall well-being of athletes, coaches, administrations and leagues through a holistic and person in environment perspective.

Ensuring a standard is set to maintain a level of respect, education and health for all members of the sporting community.

To advocate for athletes through a social justice framework.

1 in 4 PROJECT is Committed to Research
The 1 in 4 PROJECT is dedicated to stimulating awareness by conducting research on psychological, social, and emotional issues related to athletes and sports. The 1 in 4 PROJECT team are social workers and as such are committed to using social work practices. The 1 in 4 PROJECT uses evidence base research to influence our program planning and clinical approaches.
Sports and Mental Illness
"Let's play ball". Many sporting teams and events serve as the cornerstone of entertainment for families across the globe. From youth athletes to Olympians, soccer to gymnastics, athletes are under an enormous amount of stress and pressure to compete, execute, and maintain "celebrity" standards. Long days of training and high social demands not only put athletes at a higher risk for physical injury, but it can significantly impact all aspects of their mental health (i.e. psychological, emotional, social welfare). With contributing research and resources regarding sports and mental health on the rise, concussions have a significant impact on an athlete's well-being in addition to mental illnesses such as depression, bipolar anxiety, and attention deficit- hyperactivity disorders. As social workers, we are clinically trained professionals providing a multi-axial approach to treatment while maximizing athlete success on and off the field through a social work framework.
1 in 4 People
1 in 4 Americans will experience a mental illness within a lifetime and 1 in 17 Americans will experience more serious mental illnesses like schizophrenia and bipolar disorder. So why are individuals with mental illnesses negatively stigmatized and isolated from society when approximately 60 million Americans experience struggles with such non-discriminatory disorders? Inspired by such statistics, the 1 in 4 PROJECT is a Chicago based organization with the mission to stimulate mental health awareness amongst athletes and the sports community in an effort to eliminate the shame associated with mental health in sports.
Swish Dreams Partnership
The 1 in 4 PROJECT is proud to have partnered with Swish Dreams Sports & Educational Foundation which is a non-for-profit organization dedicated to teaching youth the basic principles of knowledge, leadership, and sportsmanship by way of basketball and cheerleading. Sharing parallel missions, Swish Dreams utilizes a multi-dimensional approach to empower, assist, and support young athletes on and off the court. This partnership reflects the 1 in 4 PROJECT's commitment to stimulate mental health and social awareness in the athletic field. For more information about our partnership Swish Dreams, please visit www.swishdreams.org
Natalie Graves
AM, LCSW, CADC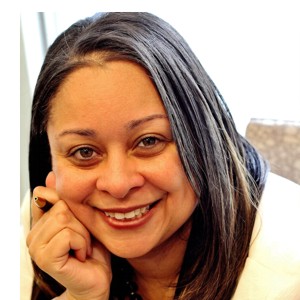 Natalie Graves has a private practice specializing in athletes' mental health & wellness. She received her master's degree from the University of Chicago School of Social Service Administration and her Bachelor's degree from Chicago State University. She was a visiting student at the University of Maryland where she studied abroad in London, England in the Sport, Commerce, and Culture in the Global Marketplace Program. Natalie also completed an Addictions Studies Program at City Colleges of Chicago Kennedy-King College.
Natalie has worked in social service agencies for many years and has also worked in Illinois School Districts in the role of a school social worker. As part of her private practice she now consults with schools, social service agencies and organizations.
She is a member of the Sports Social Workers Association and is a national member of the University of Michigan's Social Worker and Sports Association. She is also affiliated with the Student-Athletes Human Rights Project. Natalie is also a founding member of the National Association of Social Workers in Sports (NASWIS).
Natalie was interviewed by the magazine Social Work Today for their 2014 July/August article Youth Athletes off the Field. Natalie has published magazine articles on mindfulness and runners. Natalie speaks throughout the United States on topics relating to mental health and sports. She has been a guest on several radio shows discussing various issues within sports. Natalie Graves is a Certified School Social Worker, Licensed Clinical Social Worker and Certified Alcohol and Drug Counselor. Natalie is the founder and president of the 1 in 4 PROJECT.
Brandon St. Croix
BSW, RSW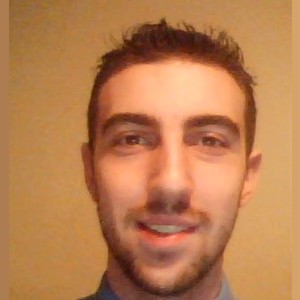 Brandon St. Croix was born and raised on the Southern Shore, Newfoundland & Labrador, Canada, which is a district of small rural communities which has developed athletes to the professional level in both Basketball and Hockey. Brandon graduated from Memorial University of Newfoundland with a Bachelor of Social Work in 2014 and is currently working with Eastern Health as a Mental Health Social Worker in Newfoundland and Labrador. Brandon has been involved in sport in many roles such as an athlete in sports such as Basketball, Hockey, Soccer, and Track and Field, a coach at the High School varsity level for Soccer, an official for Basketball and Soccer, as well as worked as a front line staff, coordinator, supervisor and director for non-for-profit recreational organizations teaching various sports to youth. Within all of these roles Brandon has utilized his Social Work skills in facilitating events, mediating player disagreements, enhancing team moral during difficult moments, and teaching the love of the game. Through all of these roles he has played with, coached, and seen many great athletes with high potential and low guidance. Brandon sees Social Work as a vehicle to close this gap and provide athletes with direction in transition periods of one's journey through sport. This was a main reason Brandon received his Training for Warriors – Level 1 Strength and Conditioning Certification in 2014 so he could work more closely with athletes and lend assistance to the mental aspect of sport while training the physical aspect of the game. Brandon is a founding member of the National Association of Social Workers in Sports.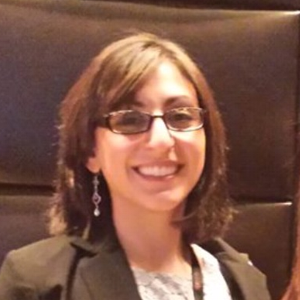 Lorin Mordecai is a licensed social worker in the state of New Jersey and proud alumni of Rutgers University.  She is currently pursuing a PhD at the University of Connecticut School of Social Work and plans to focus her dissertation on sexual violence within intercollegiate athletics.  Lorin's research interests include violence against women and children, sports social work, and international social work.
This summer, Lorin is interning at Northeastern University's Center for the Study of Sport in Society.  There she mainly provides assistance in curriculum development, training, and program evaluation for Mentors in Violence Prevention (MVP) which educates athletes and leaders on bystander intervention in order to reduce gender-based violence.  Prior to starting the PhD Program at UConn, she worked with New Jersey Child Welfare Training Partnership at Rutgers' Institute for Families coordinating trainings for child welfare staff throughout the state.
Lorin is also a part-time lecturer for Rutgers School of Social Work 100% Online MSW Program, Chair of the Social Work in Sports Special Interest Group with the National Association of Social Workers-New Jersey Chapter, and Lorin is a founding member of the National Association of Social Workers in Sports.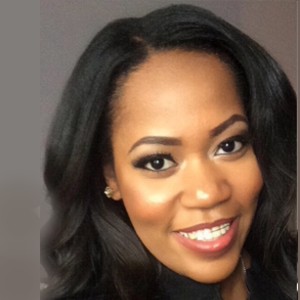 Chicago native, Akilah King is a Licensed Social Worker in Illinois. She earned her B.A. from Western Michigan University, and her M.S.W. from Howard University, before relocating back to Chicago, Illinois.
As a competitive swimmer, Akilah worked closely with sports teams as a student athletic trainer and mentor during her collegiate career. Akilah has volunteered with many non-profit organizations dedicated to promoting social justice and improving the lives of people with intellectual disabilities through education, sports, and mentorship of youth.
Innovative and driven, Akilah refocused her career and is currently the Nephrology Social Worker at the University of Chicago where she works in an outpatient clinic setting in conjunction with involvement in current kidney disease research projects and inpatient consultations. Her specialty areas and interests include: research, mental health, sports, education policy, advocacy and program development.
Imprinting her mark, Akilah is active in her community and church as she serves as a Trustee Board member for a national landmark and on multiple education scholarship boards focused on the importance of education, mentorship, economic growth, activism, and service. She is also a member of the National Association of Social Workers, Sports Social Workers Association, and Student Athletes Human Rights Project.
Jose Garcia is the Student – Athlete Development Coordinator for the University of North Dakota. His primary responsibilities include the development and implementation of UND's first student-athlete leadership academy, revision and facilitation of the AAS life skills program, and mentorship of students in the department's degree completion program.
Garcia, a San Jose native, attended San Jose State University from 2010-2015 and obtained both his bachelor's and master's degrees in social work with an emphasis on mental health. During his final year of graduate school, Garcia worked for the San Jose State Athletics Department, facilitating its C.H.A.M.P.S. life skills program, while case-managing a group of at-risk student-athletes. For his graduate research, Garcia examined the similarities and differences in life skills workshops chosen by coaches and student-athletes. Jose plans to apply for his Ph.D. in social work at the University of Pittsburgh in the near future. Jose is a founding member of the National Association of Social Workers in Sports.